Hi my spring breakers! Hope you're all having a great time/ had a good time! And if you didn't get a spring break, become a student again. Just kidding. Okay so I'm going to start a bit of a new line of blog posts to get you guys ready for SUMMER! This is more of an add-on to the closet essentials but just for summer. Alright let's get started! Sunglasses are really important in the summer, because they shield your eyes from the sun and they can look super cute at the same time. Why not knock out two birds with one stone? (Or however that phrase goes...)
1. Heartbreaker Sunglasses ($16 online only at Urban Outfitters)
These are great, they're aviators basically but they have a heart frame on the outside, but it's not that cheap plastic-y thick frame. You know what I'm saying. I really like these and I've been meaning to get them but laziness and no money strikes me.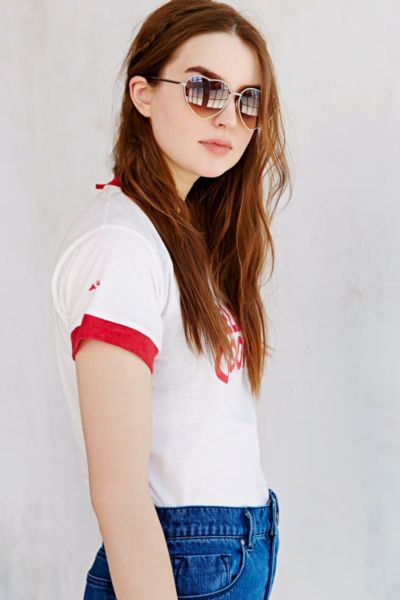 2. Ray-Ban Rare Print 78 Original Wayfarer ($165 at Ray-Ban)
I don't think I have to really explain the appeal of Ray-Bans. They're well-made, it's free shipping on all orders, and they're just so cool. These are the rare print sunglasses and I really like them. Just the no money thing, you know.
3. Forever 21 Wayfarer Sunglasses F0330 ($5.80)
These have the cutest pattern on them and they would be perfect for summer.
Okay so those are some sunglasses I found that I liked. If you have any suggestions, tell me! XOXO